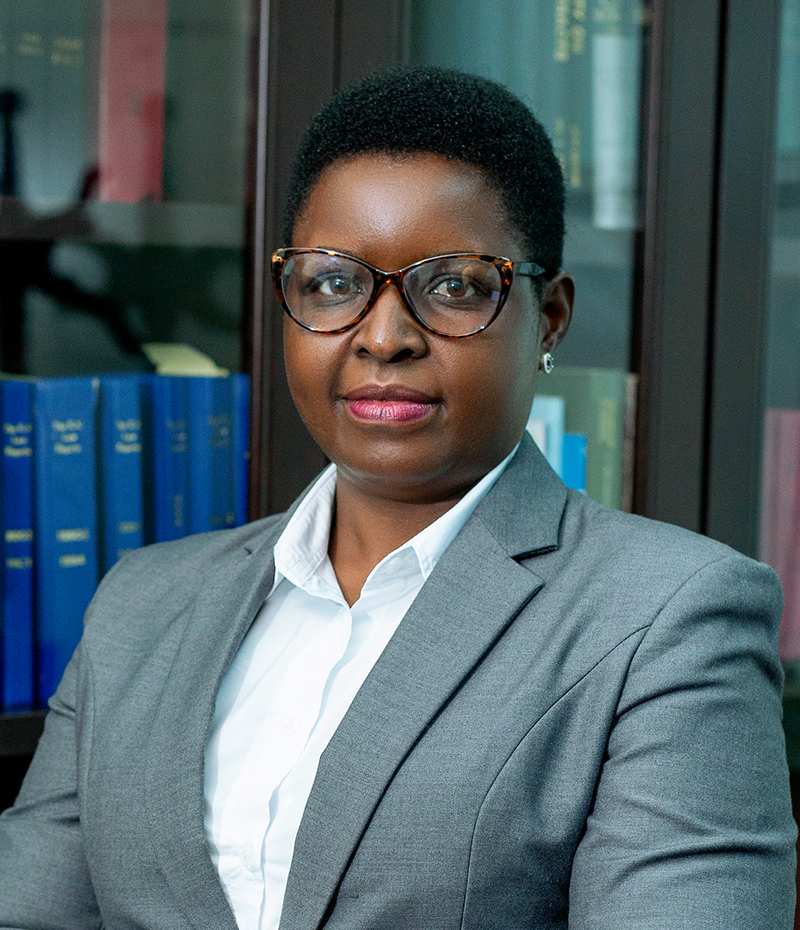 Fabiola Damas
Position:

Office Manager/Legal Officer

Experience:

5+ Years

Location:

4th Floor PPF Tower, Ohio Street/Garden Avenue

Email:

fdamas@nexlaw.co.tz

Phone:

+255755198183
Personal Experience & Biography
Fabiola Damas is an Advocate at Nexlaw Advocates. She is a holder of an LLB from Open University of Tanzania (OUT)
Prior to becoming a Legal Officer Fabiola was working as an Office Manager at NexLaw Advocates and was responsible for the day to day running of the office, registry matters, logistics and organization of the office, registration of companies, lease agreements, trademarks with relevant authorities both in Tanzania mainland, Zanzibar and Africa Regional Intellectual Property Organization (ARIPO). She is also involved in processing Business Licenses. As a Legal Officer Fabiola is working on matters relating to Companies, Real Estate, and Dispute resolution.
Consultancy/Work Experience
Responsible for handling all matters of registration of trademarks, and copyrights in various government agencies in Tanzania mainland and Zanzibar i.e., prepare and lodge applications for registrations at BRELA.
Handles all links between the firm and other Intellectual property Agencies in Tanzania mainland and Zanzibar including BRELA, COSOTA, and other government agencies and ministries handling various Intellectual Property aspects.
Doing registration of societies and NGO's as well as incorporation of companies.
Drafting legal documents such as lease agreements, memorandum and articles of associations, contracts e.t.c.
Lodging applications for obtaining licenses, permits and certificates and following up various pending matters handled by the firm in different public and private offices including TIC, TRA and BRELA.
Prior to become an advocate Fabiola was working as office manager and a legal officer at NexLaw Advocates.
Achievements Acquired
Postgraduate Diploma in Legal Practice – Law School of Tanzania
Bachelor of Laws (LL.B) –Open University of Tanzania.
Trainings & Certification
General Course on Intellectual Property – organized by World Intellectual Property Organization (WIPO)
Convention on the Protection and Promotion of the Diversity of Cultural Expression – organized by UNESCO
Familiarizing with INTA, share business branding experiences and strategy in protection of Intellectual Property Rights (IPR) across various organization setup.
Attended training organized by the World Property Intellectual Organization (WIPO), on General Course on Intellectual Property.
Attended a training organized by the World Property Intellectual Organization (WIPO) on Copyright and Related Rights.
Contact With Fabiola Damas