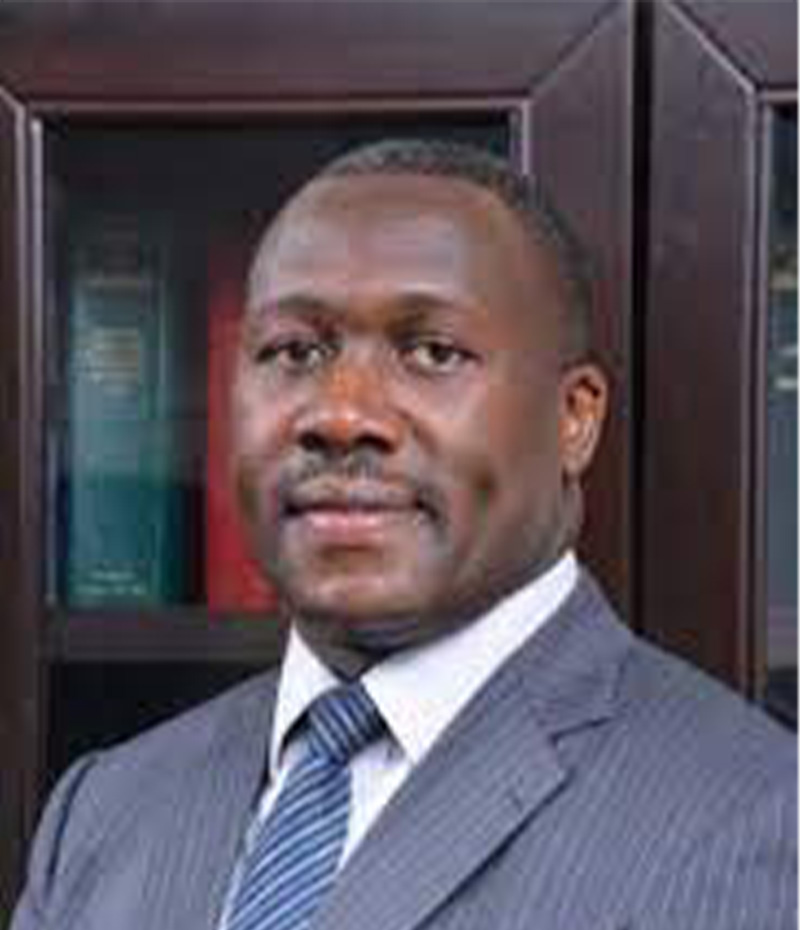 Dr. Saudin J. Mwakaje
Position:

Partner/Advocate

Experience:

20+ years

Location:

4th Floor PPF Tower, Ohio Street/Garden Avenue

Email:

smwakaje@nexlaw.co.tz

Phone:

+255 754300132
review Dr. Saudin J. Mwakaje
Personal Experience & Biography
Dr. Mwakaje is one of the founding partners of NexLaw Advocates. He is legal practitioner licensed to practice in Tanzania Mainland and Zanzibar. He is in-charge of the Intellectual Property and Investments Practice Departments of the firm handling contentions and non-contentious matters for local and international clients. He is also a Senior Lecturer at the University of Dar es Salaam School of Law. His areas of practice are: Intellectual Property Law, Investment and Corporate Transactional Law, and international trade and finance law. He holds PhD (Dar), LL.M in Intellectual Property, Commerce and Technology (Franklin Pierce Law Center, USA), LL.M (Dar), LL. B (Dar).
Dr. Mwakaje has advised clients (large corporations and SMEs) on establishment of business and investment ventures and how to integrate intellectual property issues within the broader context of their business so as to maximize their enterprise's assets portfolio and also maintain their competitive edge in the market. Dr. Mwakaje has worked as a consultant and legal advisor in several projects of African Regional Intellectual Property Organization (ARIPO), World Intellectual Property Organization (WIPO), World Trade Organization (WTO), United Nations Conference on Trade and Development (UNCTAD), East African Community (EAC), and the World Bank.
His further details are traceable at ORCID: www.orcid.org/my-orcid?orcid=0000-0001-6181-2801
Some of his publications include: 
BOOK:
PETER, C. M., and MWAKAJE, S. J., 2004. Investments in Tanzania: Some Comments –Some Issues. Friedrich Ebert Stiftung and Department of International Law University of Dar es Salaam.
ARTICLES:
MWAKAJE, S. J and NYANG'ANYI, T. M, 2023. "Reclaiming Sovereignty over Natural Wealth and Resources in Tanzania: Legal and Regulatory Implications on Investments," ICSID Review, Journal of International Investment Law, https://doi.org/10.1093/icsidreview/siac028
MWAKAJE, S. J., "The Evolving Investment Regulatory Landscape in Tanzania: A quest for a New Legal Regime," 50 The African Review, pp. 236-267, https://doi:10.1163/1821889X-bja10024.
MWAKAJE, S. J., "Intellectual Property Rights in Tanzania: An Appraisal of the Law and Developmental Issues," 20(2) Tanzania Journal of Development Studies, pp. 111-135.
MWAKAJE, S. J., and MKUMBUKWA, N. S., 2022. "The New Arbitration Law in Tanzania: An Appraisal of its Salient Features and Implications on Investment Disputes Settlement," Kluwer Journal of International Arbitration (JOIA), 39 (1): pp. 129-162, https://doi.org/10.54648/joia2022006
MWAKAJE, S. J., 2022. "Protection of geographical indications and cross‐border trade: A survey of legal and regulatory frameworks in East Africa." The Journal of World Intellectual Property, 25, pp. 31-44. https://doi.org/10.1111/jwip.12204.
 MWAKAJE, S. J., 2021. "Accession by Tanzania to the Marrakesh Treaty on Access to Publications for Visually Impaired Persons: Policy and Legal Implications," The African Review, 48, pp. 215-238. DOI:10.1163/1821889X-12340033.
MWAKAJE, S. J., 2020. "Access to Educational Publications and the Copyright Law in Tanzania: Revisiting the Underlying Opposing Interests," Journal of Education, Humanities and Sciences (JEHS), 9 No. 1.
PETER, C. M., and MWAKAJE, S. J., 2021. "Public Participation and the Adoption of Investment Codes: Observation of the Mixed Practice from Tanzania," in Eric De Brabandere, Tarcisio Gazzini, and Avidan Kent, 2021. Public Participation and Foreign Investment Law: From the Creation of Rights and Obligations to the Settlement of Disputes, London, Brill | Nijhoff.
MWAKAJE, S. J., 2019. "Duality of Investment Regulatory Regimes in Tanzania – An Appraisal of the Legal and Practical Challenges," Zanzibar Yearbook of Law (ZYBL), Vol. 9.
MWAKAJE, S. J., 2018. "Fair Use under Copyright Law: Theoretical Basis and Enforcement Approaches in Selected East Africa States," East African Law Review (EALR). 45(2), pp. 1-36.
MWAKAJE, S. J., "Copyright Law in Tanzania: Some of the Issues you need to Know," The Tanzania Lawyer, Vol. 1(2).
Advocate of the High Court of Tanzania, a Commissioner for Oaths and Notary Public.

Board Member of one of the Commercial Banks in Tanzania
Member of the Tanganyika Law Society (TLS).
Member of the East Africa Law Society (EALS).
Member of International Trademark Association (INTA).
Member of the Technology Transfer Network in Africa, a program hosted by the United Nations. Economic Commission for Africa (UNECA).
Contact With Dr. Saudin J. Mwakaje