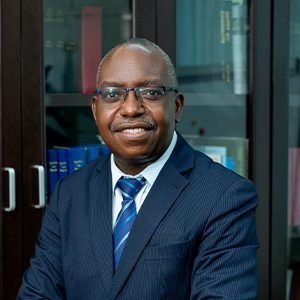 Ayoub Mtafya
Position:

Managing Partner/Advocate

Experience:

20+ years

Location:

4th Floor PPF Tower, Ohio Street/Garden Avenue

Email:

amtafya@nexlaw.co.tz

Phone:

+255 754 374 276
Personal Experience & Biography
Mr. Mtafya has 17 years of experience in handling contentious and non-contentious legal matters. Before working at Nexlaw Advocates, he worked at IMMMA Advocates and later with Deloitte & Touché (East Africa) as Senior Legal Advisor.
Mr. Mtafya is involving in advisory and handling disputes related to corporate taxa, VAT, international taxation, customs and employment. Mr. Mtafya is also specialized in company law in areas such as formation of business entities, winding up/liquidation of companies, restructuring, mergers & acquisitions, company secretarial and general compliance. He is also handling banking issues such as creation of security documents, syndicated loans, recovery of bad debts, receiverships and advisory.
Mr. Mtafya has extensive knowledge and experience in the field of investments. He has particularly assisted clients in establishing investments in Tanzania, application of investment incentives from Tanzania Investment Centre (TIC), Legal Advisor in Initial Public Offers (IPOs) and other areas in capital markets and securities. He is also involved in creation and review of various contracts, due diligence and feasibility studies.
Mr. Mtafya is also involved in litigation, mediation and arbitration. He is handling disputes on different areas such as taxation, employment, immigration, insurance and all other commercial transactions.
Masters of Laws in Taxation (LL.M), University of Dar es Salaam, Tanzania.
Bachelor of Laws (LL.B) (Hons), University of Dar es Salaam, Tanzania.
Post-Graduate Diploma in Tax Management, Institute of Finance Management (IFM), Tanzania.
Certificate of Attendance – Investment Lawyer's Course, Rome Italy, organized by International Development Law Organization.
Special Training Course in Legislative Drafting, organized by Georgetown University in collaboration with International Law Institute (ILI), in Washington D.C.
Securities Industry Certification Course;  organized by the Chartered Institute for Securities and Investments (CISI), London, UK in collaboration with Capital Markets and Securities Authority (CMSA).
Advocate of the High Court of Tanzania, a Commissioner for Oaths and Notary Public.

Board Member of one of the Commercial Banks in Tanzania
Member of the Tanganyika Law Society (TLS),
Member of the East Africa Law Society (EALS),
Registered Tax Consultant – Tanzania Revenue Authority,
CEO Round Table Tanzania.
Contact With Ayoub Mtafya